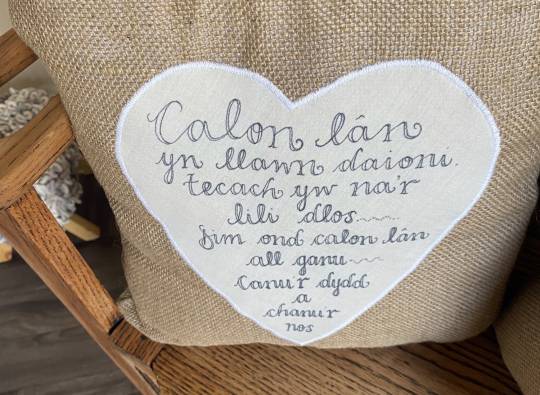 Welcome to Louise Evans - Funeral Director
Welcome - Croeso
Here at Louise Evans Funeral directors we offer a friendly, caring personal and professional service.
You can feel confident Louise will look after the person who has died with care, dignity and respect from the moment we bring them into our care until the day of the funeral...
What Our Families Say
"Funeral Director, care giver, mother to Nansi Louise how do you manage to be the most professional person you are? From the bottom of our hearts thank you for all you've done. Mum was cared for by you to the highest of standards. Diolch a pob lwc I ti Louise. "
"Louise, nid yw diolch yn dod yn agos am y fordd nest ti drefni angladd Mam. Roedd yn amser anodd iawn i ni fel telu ond mi nest ti popeth  a fwy i ni gyd. Felly diolch am trefni angladd Mam efo Parch. "
"As a family we knew that everything was been done  to the highest possible standard. You have a wonderful balance between professionalism with added love and care. Thank you. "
"Thank you for arranging the burial  of Mum's ashes with a memorial service. Covid  didn't allow us to have the funeral she deserved but it was just spot on and perfectly arranged given the circumstances. Thanks Louise."
"When Louise carried out the funeral of our son I know she cared for him like a mother would care for her child. She blew us away with the guidance and support. Professional on every level but soft enough to hold us up and give us a hug. Thanks Louise. "
"Louise, you are such a lovely lady. I am so grateful my dad was cared for by you. We as a family wish you all the success that you deserve. "
"I called you as a funeral Director. As soon as you walked through the door I knew we'd made the right decision you left the house as a life long friend. Thank you."
"A true inspiration and thank you."